Unveiling "The Melanated Dream": A Luxurious Wine Tasting Event Celebrating Culture and Excellence
LOS ANGELES, CA - Jul 22nd - Wine enthusiasts and cultural connoisseurs alike are eagerly anticipating the grand celebration of taste and heritage at "The Melanated Dream" wine tasting event. Hosted by the esteemed collaboration of Blkfuse, Gmode, Know Your Worth Productions, and Prestigious Wine, this exclusive affair promises an unforgettable evening of sophistication and indulgence. Mark your calendars for August 19th, 2023, from 8:00 PM to 11:00 PM, as the Lemiert Park area of Los Angeles becomes the epicenter of elegance and refinement.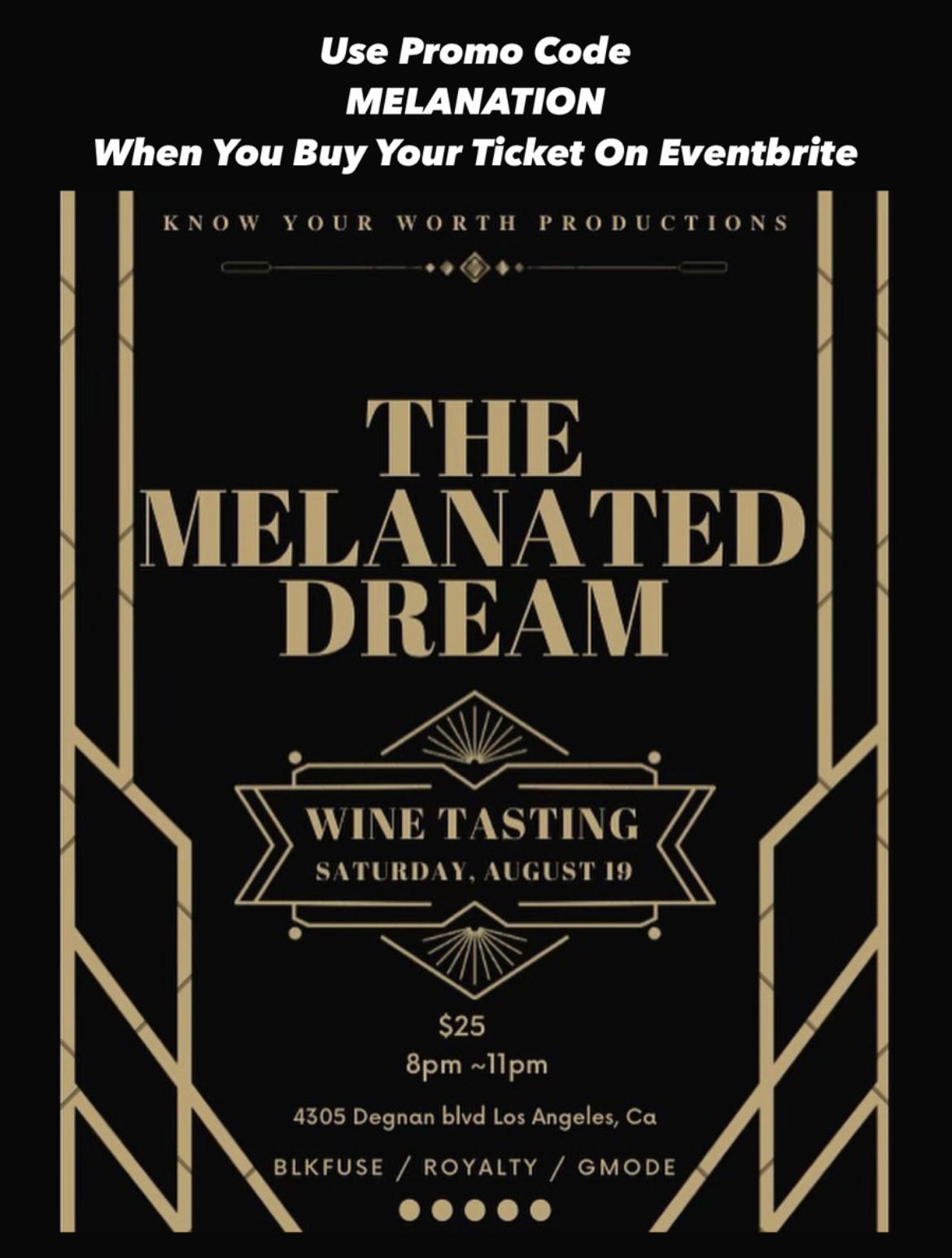 A Fusion of Prestige and Heritage: Prestigious Wine Unveils its New Collection
At the heart of this exquisite event lies Prestigious Wine, a visionary Black-owned sparkling wine company dedicated to crafting masterpieces that transcend tradition. With unwavering dedication, Prestigious Wine has curated an extraordinary new collection that encapsulates the essence of celebration and success.
True to its name, "The Melanated Dream" is a dream come true for wine aficionados. Delicate notes of romance and elegance blend harmoniously with robust flavors that awaken the senses, paying homage to the rich cultural heritage of the community. Each bottle is a testament to the pursuit of excellence, making this wine tasting experience an ode to the artistry of Prestigious Wine.
Immerse Yourself in Lemiert Park's Enchanting Ambiance
Lemiert Park, renowned for its vibrant cultural scene, provides an enchanting backdrop for this extraordinary event. Its thriving artistic community echoes the passion and creativity that Prestigious Wine pours into every bottle. From the moment guests step into the venue, they will be captivated by the fusion of cultural pride and the allure of fine wines.
An Unparalleled Collaboration: Blkfuse, Gmode, Know Your Worth Productions, and Prestigious Wine
"The Melanated Dream" is the result of a harmonious collaboration between four visionaries in the worlds of art, fashion, media, and wine. Blkfuse, an innovative social media platform, embraces the essence of unity and celebrates culture. Gmode, a leading music house, effortlessly marries style and sophistication. Know Your Worth Productions, renowned for curating events that empower and inspire, ensures a seamless and memorable experience.
Together, these esteemed partners join forces with Prestigious Wine, crafting a night that will be etched in the hearts of attendees forever.
A Night to Savor: Secure Your Spot at "The Melanated Dream"
As an evening where dreams are realized, "The Melanated Dream" invites all who value culture, refinement, and the essence of celebration. Limited tickets are available for purchase, offering an exclusive opportunity to indulge in Prestigious Wine's new collection, exquisite culinary delights, and captivating entertainment.
Secure your spot at this enchanting event by reserving your tickets in advance. Join us on August 19th, 2023, from 8:00 PM to 11:00 PM, for an unforgettable celebration of heritage and excellence in the heart of Los Angeles' Lemiert Park.
Get your tickets today on https://www.eventbrite.com/e/the-melanated-dream-tickets-667967357347
King Ju

President

The Blkfuse Team
For more information about press releases please contact: blkfusebusiness@gmail.com